Product Descrıptıon
Product Images
Implementatıon Gallery
Product Certıfıcates
Fıelds of use
Implementatıon Fıelds
Spongepan Panel: Our bondex sponge, known as sound-absorbing rebonded echobone, is a sound insulation sponge produced from acoustic sponge wastes (recyclable granule sponge). Turkish Bond sponges, which we produce and sell / export as a company, provide an effective and accurate solution in all insulation projects including the wall, ceiling, and floor. Sungerpan is a supplementary sound insulation material, on the other hand, you need to use a rubber and acoustic sponge. Sound insulation is a system and you may need to use a three-layer product depending on the decibel rate of the environment.
Spongepan Panel Dimensions: 100 cm x 100 cm plate, 10 – 20 – 30 – 40 – 50 – 60 – 70 – 80 – 90 – 100 mm thicknesses sold by retail
Spongepan Panel Package Content:  100 cm x 100 cm plate / One package contains 10 plates (10m²)
Spongepan Panel Color Variations: It is sold as standard in mosaic pattern granule mixed color.
Spongepan Panel Area of Usage:  Music room, studio, DJ cabin, radio broadcast room, gymnasium, amusement centers
Spongepan Panel Production: Special production above 50 mm thickness is available. The custom cut is possible.
Spongepan Panel Nonflammability: Do not have nonflammability properties.
Spongepan Panel Density: 110 Kg / M³ standard density / Production in desired density and thickness is available upon request.
Tolerance: 30 mm product is between 25 – 30 mm, 40 mm product is between 35 – 40 mm, and 50 mm product is between 45 - 50 mm thickness.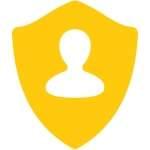 Our products have flameproof and nonflammability certificates and nonflammable/flameproof Firex; in nonflammability BS476: class 0 and Unı 9175:2008 M1 documents in European norms.  They are anti-bacterial thanks to their dead cell structure and do not produce any mycose and bacteria.
Acoustic Sponge Size
Height-Thickness
Absorption Factor Suitable for DİN52212
mm
mm
125 Hz
250 Hz
500 hz
1000 Hz
2000 Hz
4000 Hz
1000x1000
30 (30/10)
0,10
0,21
0,54
0,90
0,98
0,93
1000x1000
40 (40/10)
0,11
0,32
0,63
0,90
0,91
0,95
1000x1000
50 (50/10)
0,16
0,54
1,01
0,90
1,01
1.02

Bondex acoustic sponges are in the form of 100 cm x 100 cm plates, and their packages contain 10 plates,  10 m² of products. It is sold by retail and wholesale as 30 mm and 40 mm as standard, it can be produced in different thicknesses and sizes as special production if you wish. Please contact our technical office for detailed information.