Product Descrıptıon
Product Images
Implementatıon Gallery
Product Certıfıcates
Fıelds of use
Implementatıon Fıelds
Cork Roll Mattress:  Cork cork roll mattresses are an imported product (rubber underlay cork), a promotional information article with cork mattress prices and varieties. Turkish  cork ®  Ground floor sound insulation materials insulation blankets between the floor parquet flooring. Turkish  cork ®  Cork cork is a natural isolation product obtained from the bark of cork oak trees in the Mediterranean coastal region, that is, in the areas along the Atlantic Ocean. Mushroom cork (rubber cork) is the name given to the bark of trees that have grown in the western Mediterranean bowl for the last sixty million years and known as the  Turkish  cork ®  Mushroom Oak (rubber cork) (Latin scientific expression Quercus Suber). Turkish  cork ®  cork mattress, cork oak (rubber cork), which supports the unique ecological system in the world, is one of the richest economic values ​​with a wide range of products. Cork mattresses, rubber cork oak forests cover an area of ​​720,000 hectares in Portugal. You can learn the prices of cork mattresses from our Turkish acoustic web page. Cork mattresses are sound and heat insulation boards in the form of acoustic blankets used for sound insulation and vibration under the floor and under screed and under the parquet floor. Turkish  cork ® These acoustic floor sound insulation boards, known as cork cork mattresses, are produced from natural wood (tree) bark, and are among the green-friendly products that are extremely healthy and do not harm the environment. Cork boards are divided into two types as rubber-added or classical cork density. Rubber cork sheets or rubber-reinforced cork mattress sheets. Turkish  cork ®  These cork mattresses are sold in the form of rolls in retail, they are produced in thicknesses between 4 mm and 10 mm. We export these products to all over the world.  Turkish  cork ®  Cork Cork Mattress Sheet Export Import Company. Rubber cork cork mattress /  Turkish cork ®  (rubber underlay under screed)  Rubber Cork Cork Mattress: Corkscrew and rubber rubber mattresses applied under the floor under floor and parquet screed are anti-bibration sound isolation materials with impact vibration and vibration properties. Turkish  cork ®  Cork mattress provides floor sound insulation materials between screed, parquet and under-carpet - impact & noise and vibration control as well as heat insulation. Turkish  cork ®  Let's not forget, materials that are effective in sound insulation show twice the performance in thermal insulation. Cork roll mattress  Istanbul sales office  Turkish acoustics firm. Coils and Plates Coils and Plates Cork; It is obtained by slicing the bark of the cork oak tree, which provides excellent heat insulation in the construction sector and acoustic insulation, especially in the applications between ground screed and parquet, and has a high level of sound and impact insulation. All cork roll mattresses in our stocks are 40 m² and can be produced on demand.
Cork Roll Mattress Dimensions:  Thickness  2 mm - 3 mm - 4 mm - 5 mm  Roll Width and Length  : 125 cm roll width / length 32 mt. (1 Roll is 40 m²)
Cork Roll Mattress Package Quantity:  Rolls are sold as a minimum of 40 m². (1.25 mt x 32 mt)
Cork Roll Mattress Colors:  Sold in standard colors as natural cork beige and mixed (black beige).
Cork Roll Mattress Usage Areas:  Floor vibration impact & noise control sound insulation.
Mushroom Roll Mattress Options:  It can be specially produced in different thicknesses and sizes.
Cork Roll Mattress Fireproof:  Under parquet, cork mattress roll It  has no non-flammability.
Cork Roll Mattress Density: We  can produce 150 - 250 Kg / M³ and any density.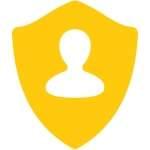 Our products have flameproof and nonflammability certificates and nonflammable/flameproof Firex; in nonflammability BS476: class 0 and Unı 9175:2008 M1 documents in European norms.  They are anti-bacterial thanks to their dead cell structure and do not produce any mycose and bacteria.
Acoustic Sponge Size
Height-Thickness
Absorption Factor Suitable for DİN52212
mm
mm
125 Hz
250 Hz
500 hz
1000 Hz
2000 Hz
4000 Hz
1000x1000
30 (30/10)
0,10
0,21
0,54
0,90
0,98
0,93
1000x1000
40 (40/10)
0,11
0,32
0,63
0,90
0,91
0,95
1000x1000
50 (50/10)
0,16
0,54
1,01
0,90
1,01
1.02

Acoustic mattress products are in rolls of 130 cm x 32 MT, and their packages contain 40 m² of products. It can be produced in different thicknesses and sizes as a special production or as a plate. Please contact our technical office for detailed information.