Product Descrıptıon
Product Images
Implementatıon Gallery
Product Certıfıcates
Fıelds of use
Implementatıon Fıelds
Basotect Labyrinth Sponge: Basotect labyrinth sponges are sponge fireproof foams specially produced by the German company Basf Basotect. Basotect labyrinth foam products, thanks to their thermoset polymer structure, prevent the reverberation of the sound while preventing it from occurring in low and medium frequency sounds. In addition, thanks to its antibacterial properties, it does not contain bacteria and parasites. It does not show wear and tear by preserving its form even in high-velocity air currents. The chemicals in Basotect sponges do not contain harmful waste and do not emit toxic gas as a result of burning. Acoustic performance is increased by transforming the surface structures into the egg, pyramid, and labyrinth forms. Basotect labyrinth sponge is used for acoustic regulation in all environments with noise, in generators, compressor cabins, in industrial machine cabins, They are used as sound absorbers in ventilation ducts. They are used in the insulation of engine sounds in the automotive and white goods industry. Labyrinth sponges, which are imported, exported, and sold by our company, are produced in accordance with European standards.
Basotect Labyrinth Sponge Dimensions: It is  50 cm x 125 cm Plate dimensions, 40 mm and 50 mm are offered for retail sale.
Basotect Labyrinth Sponge Package Content: Basotect labyrinth sponges 50 cm x 125 cm size plates are sold in 40 packages. 1 Package 25 m²  
Basotect Labyrinth Sponge Color Variations: It is sold as standard in white and light gray, it is possible to produce in color. 
Basotect Labyrinth Sponge Area of Usage: Music room, studio, generator cabin, radio broadcasting house, sports hall, entertainment venues.   
Basotect Labyrinth Sponge Production: Production of special thickness 50 mm and above is possible. Sizes custom cut possible. Colors RAL color chart
Basotect Labyrinth Sponge Nonflammability: Optional / non-flammability Firend ;  In flammability, it has BS476: class 0 and UNI 9175: 2008 M1 certificates.  
Basotect Labyrinth Sponge Density: 15  to 20 Kg / M³ Special production in desired density and thickness is possible.
Tolerances: 30 mm product is between 25 - 30 mm, 40 mm product is between 35 - 40 mm.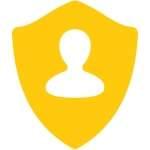 Our products have flameproof and nonflammability certificates and nonflammable/flameproof Firex; in nonflammability BS476: class 0 and Unı 9175:2008 M1 documents in European norms.  They are anti-bacterial thanks to their dead cell structure and do not produce any mycose and bacteria.
Acoustic Sponge Size
Height-Thickness
Absorption Factor Suitable for DİN52212
mm
mm
125 Hz
250 Hz
500 hz
1000 Hz
2000 Hz
4000 Hz
1000x1000
30 (30/10)
0,10
0,21
0,54
0,90
0,98
0,93
1000x1000
40 (40/10)
0,11
0,32
0,63
0,90
0,91
0,95
1000x1000
50 (50/10)
0,16
0,54
1,01
0,90
1,01
1.02

Basotect labyrinth sponges are in 50 cm x 125 cm or 100 cm x 125 plates, and their packages contain 10 m² of product. It is sold by retail and wholesale as 30 mm and 40 mm as standard, it can be produced in different thicknesses and sizes as special production if you wish. Please contact our technical office for detailed information.
Similar Products :
No related posts.