Product Descrıptıon
Product Images
Implementatıon Gallery
Product Certıfıcates
Fıelds of use
Implementatıon Fıelds
Acoustic Ceiling Panels: Acoustic ceiling panels are produced as sheets stuffed with an acoustic sponge or rock wool with a T carrier system in 60 x 60 dimensions. It is possible to produce in different colors as a suspended ceiling system. Acoustic ceiling tiles will be a solution partner for your projects like construction acoustics. Frontside of the panel is covered with sound-absorbent fabric applied with a stretch method or optional fireproof laminated fabric finish.  As seen in the image on the left, panels are durable against impacts with reinforced wood. Our products are resistant to impacts and will not be punctured unless abraded by point and sharp materials. The front and backside of the acoustic fabric panels are covered with fiberglass. The visible front side of the panel is reinforced and high-density material and covered with acoustic fabric that is resistant to impacts and heat and has different color options. Our acoustic fabric-covered panels (covered with fireproof fabric) are beveled up to 3-5cm to the backside. The main material of the panels is acoustic rock wool in 95kg/m3 density. Acoustic fabric-covered panels are generally in standard sizes and thicknesses. Panel thickness: 20mm-40mm. Edge detail: Straight and reinforced. It is possible to produce in different sizes and colors (Project-based). NRC acoustic value (sound absorption value): between 0.95-1.00. Fire endurance of the acoustic fabric-covered panels is B s2 d0 class according to UNE – EN 13501-1:2007 standard. İstanbul sales office of the acoustic panels is Turkish Acoustic.
Acoustic Ceiling Panels Colors: Acoustic fabric-covered panels are unlimited in color. Click here fabric chart for colors.
Acoustic Ceiling Panels Thicknesses: 20 and 30 mm depending on the model. Suitable for all technical provisions.
Acoustic Ceiling Panels Dimensions: 60 × 60 cm, 60 × 120 cm - available with T carrier system
Acoustic Ceiling Panels Area of Usage: Conference rooms and seminar halls, meeting rooms and cinemas, auditorium, and studios.
Acoustic Ceiling Panels Options: Acoustic fabric-covered panels can be produced in different geometrical shapes and in different thicknesses.
Acoustic Ceiling Panels Nonflammability: Used materials are fiberglass and fabric coatings in the b1 nonflammability form.
Acoustic Ceiling Panels Density: Rock wool slab & acoustic fiberglass slab in 95 kg / m³ or 30 – 60 Dns Acoustic Sponge.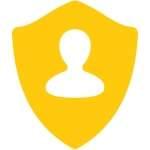 Our products have flameproof and nonflammability certificates and nonflammable/flameproof Firex; in nonflammability BS476: class 0 and Unı 9175:2008 M1 documents in European norms.  They are anti-bacterial thanks to their dead cell structure and do not produce any mycose and bacteria.
Acoustic Sponge Size
Height-Thickness
Absorption Factor Suitable for DİN52212
mm
mm
125 Hz
250 Hz
500 hz
1000 Hz
2000 Hz
4000 Hz
1000x1000
30 (30/10)
0,10
0,21
0,54
0,90
0,98
0,93
1000x1000
40 (40/10)
0,11
0,32
0,63
0,90
0,91
0,95
1000x1000
50 (50/10)
0,16
0,54
1,01
0,90
1,01
1.02

Acoustic ceiling coatings are in 60 x 60 scale as plates. One package contains 40 plates (14 m²). Sold as 20mm and 30mm standard thicknesses by retail and wholesale. The custom cut is possible if you request. Contact our technical office for details.