Product Descrıptıon
Product Images
Implementatıon Gallery
Product Certıfıcates
Fıelds of use
Implementatıon Fıelds
Basotect Special Sponge : Basotect special sponge, you can get rid of fire anxiety and echo problems in areas surrounded by your electronic devices by using basotect special sponges and sound insulation sponge materials. It minimizes unwanted sounds in the applied area. The chemicals in its content do not contain harmful waste and do not emit toxic gas as a result of burning, and also has antibacterial properties. Our Basotect special sponge is transformed into egg, pyramid, labyrinth forms of surface structures to increase their acoustic performance. Our products are certified and the certificates are on our site.
Basotect Special Sponge Dimensions :  50 cm x 125 cm Plate dimensions, 30 mm and 40 mm are offered for retail sale.
Basotect Special Sponge Package Contents :  Basotect  Special  sponges 50 cm x 125 cm size plates are sold in 40 packages. 1 Package 25 m² Sold. 
Beyaz Special Sponge Usage Areas :   Music room, studio, generator cabin, radio broadcasting house, sports hall, entertainment venues.
Basotect Special Sponge Production :  It is possible to produce special thickness 50 mm and above. Custom cut to size is possible. Colors RAL chart
Basotect Special Sponge Fireproof :  Non-flammable / non-flammable Firend ;  In flammability, it has BS476: class 0 and UNI 9175: 2008 M1 certificates.  
Basotect Special Sponge Density :  1 0 to 20 Kg / M³ Special production in desired density and thickness is possible.
Note: 30 mm product is between 25 - 30 mm, 40 mm thickness is tolerated between 35 - 40 mm.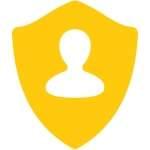 Ürünlerimiz alev yürütmez ve yanmazlık sertifikalarına sahip avrupa normlarında alev almaz / yanmazlık Firex ; yanmazlıkta BS476:class 0 ve Unı 9175:2008 M1  belgelerine sahiptir. Ölü hücreli olması nedeni ile mantar ve bakteri üretmemekte anribakteriyeldir.
Acoustic Sponge Size
Height-Thickness
Absorption Factor Suitable for DİN52212
mm
mm
125 Hz
250 Hz
500 hz
1000 Hz
2000 Hz
4000 Hz
1000x1000
30 (30/10)
0,10
0,21
0,54
0,90
0,98
0,93
1000x1000
40 (40/10)
0,11
0,32
0,63
0,90
0,91
0,95
1000x1000
50 (50/10)
0,16
0,54
1,01
0,90
1,01
1.02

Acoustic special sponges are in the form of 100 cm x 100 cm plates and their packages contain 10 plates, ie 10 m² of products. It is sold retail and wholesale as 30 mm and 40 mm as standard, it can be produced in different thicknesses and sizes as special production if you wish. Please contact our technical office for detailed information.