Product Descrıptıon
Product Images
Implementatıon Gallery
Product Certıfıcates
Fıelds of use
Implementatıon Fıelds
Fibertex Fabric Description: We have the capability and possibilities to perform absorption tests of Fibertex Nonwovens in accordance with EN ISO 10534-2. This method, known as impedance tube measurement to compare the performance of the product, is suitable for the tests of controls and acoustic absorption features during production. Products developed for large-scale commercial production are documented in resonance room tests based on EN ISO 354. These tests, carried out by accredited third-party laboratories, and reports can be supplied upon request. All Fiber Acoustic ® products are tested and documented following EN ISO 13501-1. All reaction to fire tests are carried out by accredited test laboratories and complete reports are available upon request to support architects, security consultants, and contractors. The new standard, EN ISO 13501-1, considers three different aspects of reaction to fire; Fire resistance (B), Smoke enhancement(s), and Drop (d). All Fiber Acoustic ® products are classified as B-s1 and based on d0 EN ISO 13501-1. Discount is available for bulk purchases in your projects. Fibertex is in white and gray color. Fibertex Istanbul sales office is Turkish Acoustic.
Fibertex Roll Dimensions: 60 - 120 cm (60 cm x 100 mt : 60 m² and 120 cm x 100 mt : 120 m²)
Fibertex Roll Package Content: Rolls are 60 cm or 120 cm in width and 100 mt in length, sold as a roll in 60 m² or 120 m²
Fibertex Roll Colors: Black (dark andesite gray) and white (standard colors)
Fibertex Roll Area of Usage: Used on the backside of the perforated wooden panels.
Fibertex Roll Options: Self-adhesive or applied with an iron
Fibertex Fabric Nonflammability: B1 nonflammable
Fibertex Product Quality: Fireproof acoustic lining mixed with fiberglass
Note: Fibertex acoustic fabrics should not be exposed to direct sunlight and heat!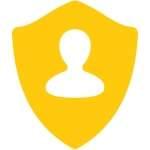 Our products have flameproof and nonflammability certificates and nonflammable/flameproof Firex; in nonflammability BS476: class 0 and Unı 9175:2008 M1 documents in European norms.  They are anti-bacterial thanks to their dead cell structure and do not produce any mycose and bacteria.

Fibertex fabrics are 120 cm x 100 meters, 60 cm x 100 lengths, and a roll of 120 m² to 60 m² product is available. It is sold by retail and wholesale in 00.02 mm as standard, it can be produced in different thicknesses and sizes as special production if you wish. Please contact our technical office for detailed information.