Product Descrıptıon
Product Images
Implementatıon Gallery
Product Certıfıcates
Fıelds of use
Implementatıon Fıelds
Wooden Wall Panels: Perforated wooden panels are decorative products with different perforated versions that provide medium or high sound absorption performance.  The backside of the panels is covered with Soundex fabric. They are often used in acoustic projects. We produce wooden wall panels suitable for the technical provisions. A special discount is provided for projects. When the whole area of the place is not coated with a sound absorber panel, less perforated or unperforated panels can be used as sound reflective.
Panel Types: MDF Lam, natural veneer on MDF, lacquer painting on MDF
Panel Sizes: 600 x 1200 mm, 300 x 600 mm, 350 x 1200 mm
Panel Thicknesses: 8 – 10 – 12 – 18 mm
Base (Carrier) System: Box profile construction, morticed panels on a wooden carcass, or intestinal system
Perforation: Ø1 mm. / Ø4 mm. / Ø6 mm. / Ø8 mm. / Ø10 mm. 2 mm. / 3 mm. / 4 mm. striped (slotted) frontside, Ø8 mm. / Ø10 mm. backside
Color: Production in the desired pattern and color from the color chart for MDF Lam, or wooden veneer on MDF
Acoustic Fabric: Domestic acoustic felt fabric, Soundtex, Royalin, Lantor imported acoustic, and fireproof fabric options
Quality Certificates: TSE, CE
Tolerance: 30 mm thickness is between 25 – 30 mm, and 40 mm thickness is between 35 – 40 mm.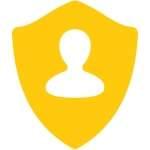 Our products have flameproof and nonflammability certificates and nonflammable/flameproof Firex; in nonflammability BS476: class 0 and Unı 9175:2008 M1 documents in European norms.  They are anti-bacterial thanks to their dead cell structure and do not produce any mycose and bacteria.
Acoustic Panel Size
Height-Thickness
Absorption Factor Suitable for DİN52212
mm
mm
125 Hz
250 Hz
500 hz
1000 Hz
2000 Hz
4000 Hz
1000x1000
30 (30/10)
0,10
0,21
0,54
0,90
0,98
0,93
1000x1000
40 (40/10)
0,11
0,32
0,63
0,90
0,91
0,95
1000x1000
50 (50/10)
0,16
0,54
1,01
0,90
1,01
1.02

Wooden wall panels are in 600 x 1200 mm, 300 x 600 mm, 350 x 1200 mm scale as plates, one package contains 1 plate (1m²) product. Sold as 60mm standard thickness by retail and wholesale. Custom measurement is possible. Contact our technical office for details.