Product Descrıptıon
Product Images
Implementatıon Gallery
Product Certıfıcates
Fıelds of use
Implementatıon Fıelds
Epdm Sound Barrier: Acoustic sound insulation barriers prevent the sound from entering the outside by trapping the sound inside. It is one of the most professional products that can be applied on ceilings and walls. It ensures that it is the best quality sound insulation product by bonding between two acoustic sponges. You can contact our company for Epdm Sound Barriers prices. Epdm Rubber Sound Barrier is a sound insulation material applied between the sponges in areas where it is desired to stop the intense sound tempo. EPDM heavy lead barrier can be used if direct interruption of the sound is desired. EPDM barriers, which can be applied with Acoustic Sponges, provide excellent acoustic performance and durability. They are often used for cutting very powerful sounds. The rubbers, which offer effective solutions in the interruption of intense sounds, are offered for sale in the form of rolls or panels in desired sizes. The rubbers produced from epidiyem provide sound insulation by laminating between two sponges. Heavy EPDM barrier prevents noise from entering the building by preventing sound transitions from floors, ceilings, and walls. EPDM sound barrier isolates vibration, impact, or structure-borne noise. Epdm Rubber Sound Barrier is a sound insulation material that is applied between the sponges at the desired places to cut the intense noise. It is an acoustic sound insulation material that provides high performance and is used to prevent the radiated noise caused by vibration or impact and structure.
Epdm Sound Barrier Tensile Strength:  Min. 150 (See product certifications section.)
Epdm Sound Barrier Shore Value: It has a  value between 85 - 100, it can be produced in different softness upon request.
Epdm Sound Barrier  Usage Areas:  It is used to provide sound transmission loss in sound insulation and insulation.
Epdm Sound Barrier Density:  1 mm 2 kg / m² -  2 mm 3.5 kg / m²  - 2.5 mm 3 kg / m² -  3 mm 5 kg / m²  - 5 mm 8 - 10 kg / m².
Epdm Sound Barrier Package Quantity:  Heavy rubber sound insulation barrier membranes are sold as 1 mt x 10 mt. 1 roll 10 m² Sold.
Epdm Sound Barrier Colors:  Standard dark blackish color as black (dark andesite gray). Colors may differ depending on the boiler.
Epdm Sound Barrier Options:  It can be laminated with different acoustic sponges. It is produced in special thickness and density between 5 mm or 10 mm.
Epdm Sound Barrier Non-  flammability: It has the non-flammable feature. It has all certifications. (See Certificates section.)
Epdm Sound Barrier Dimensions:  1000 mm x 10 meters (in the form of flat roll sheets) length. The product is 1 mt x 10 mt and can be produced as 100 cm x 500 cm upon request.
Note: The product with 2 mm is between 1.8 - 2.2 mm, and 3 mm is between 2.8 - 3.2 mm thickness with 10% tolerance. Product test reports and product certificates are in the certificates section within the article.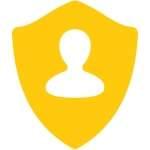 Our products have flameproof and nonflammability certificates and nonflammable/flameproof Firex; in nonflammability BS476: class 0 and Unı 9175:2008 M1 documents in European norms.  They are anti-bacterial thanks to their dead cell structure and do not produce any mycose and bacteria.
Acoustic Barrier Size
Height-Thickness
Absorption Factor Suitable for DİN52212
mm
mm
125 Hz
250 Hz
500 hz
1000 Hz
2000 Hz
4000 Hz
1000x1000
30 (30/10)
0,10
0,21
0,54
0,90
0,98
0,93
1000x1000
40 (40/10)
0,11
0,32
0,63
0,90
0,91
0,95
1000x1000
50 (50/10)
0,16
0,54
1,01
0,90
1,01
1.02

Sound insulation membranes are 100 cm wide and 10 to 5 meters long, and their packages contain 10 m² of products. It is sold in retail and wholesale as 2 mm and 3 mm as standard, it can be produced in different thicknesses and sizes as special production if you wish. Please contact our technical office for detailed information.