Product Descrıptıon
Product Images
Implementatıon Gallery
Product Certıfıcates
Fıelds of use
Implementatıon Fıelds
Closed Linear Panel Systems: Used for decorative and acoustic purposes in all kinds of internal structure applications. In addition to its functional and elegant features, Hook-on and panel mounting system options are offered in assembly and application. Applicable materials: Solid, natural wood MDF, laminated MDF. Standard panel dimensions; thickness: 12 and 18 mm, width: 100, 150, and 200 mm, length: 1200 and 1500 mm
Open Linear Panel System: Used for decorative and acoustic purposes in all kinds of internal structure applications. In addition to its functional and elegant features, Hook-on and panel mounting system options are offered in assembly and application. Applicable materials: Solid, natural wood MDF, laminated MDF. Standard panel dimensions; thickness: 12 and 18 mm, width: 100, 150, and 200 mm, length: 1200 and 1500 mm Standard module dimensions; width: 600 mm, length: 1200 and 1500 mm
Privileges of Linear Suspended Ceiling Systems: Linear suspended ceiling systems emancipate designers and architects to design special ceiling systems. The system provides a wide range of design originality for indoor and outdoor applications. Concave, cambered, and wavy ceiling parts can be easily made by courtesy of a specially designed suspension system and special solutions in different geometries. The system is designed to keep the panels straight in all situations, including outdoors, swimming pool areas, flat, and wide areas. Wood type options are also offered in a wide range starting from deep warm colors such as red cedar and mahogany to lighter tones such as poplar and maple.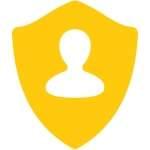 Our products have flameproof and nonflammability certificates and nonflammable/flameproof Firex; in nonflammability BS476: class 0 and Unı 9175:2008 M1 documents in European norms.  They are anti-bacterial thanks to their dead cell structure and do not produce any mycose and bacteria.
Acoustic Panel Dimensions
Height-Thickness
Absorption Factor Suitable for DİN52212
mm
mm
125 Hz
250 Hz
500 hz
1000 Hz
2000 Hz
4000 Hz
1000x1000
30 (30/10)
0,10
0,21
0,54
0,90
0,98
0,93
1000x1000
40 (40/10)
0,11
0,32
0,63
0,90
0,91
0,95
1000x1000
50 (50/10)
0,16
0,54
1,01
0,90
1,01
1.02

Linear ceiling panels are in 40 x 100 cm dimensions as plates and one package contains 10 plates. Sold as 100 mm and 200 mm standard by retail and wholesale. Custom production is possible in different thicknesses and dimensions. Contact our technical office for detailed information.
Similar Products :
No related posts.