Privileges
Thanks to our solution partnership with the world brand "CAMIRA FABRICS", we offer a rich color chart and unlimited color combinations that can be applied to the desired panel texture, and also with "special patina" methods that we developed, wear textures provided in the visual effects of the product, enable all users to choose "special colors and different textures" and to customize the product.
Since 2005, TURKISH ACOUSTIC has carried out more than 6000 projects in Turkey and abroad. We have succeeded in including the most important brands of all sectors, especially housing, hotel, restaurant, health, public and private enterprises among our references and the increase of these numbers by providing service to the different masses daily gives us happiness.
TURKISH ACOUSTIC Decorative and Acoustic Wall Panels, all designed and manufactured in Turkey, optimum levels of stock management are maintained. In parallel with the rapid progress of trade today, TURKISH ACOUSTIC offers fast and optimum solutions to its customers with the opportunity of 50.000 m² stock on hand with 150 variations. The aim of TURKISH ACOUSTIC at this point is to respond to the project of the customer in the fastest way, regardless of its demand, without keeping its customers waiting.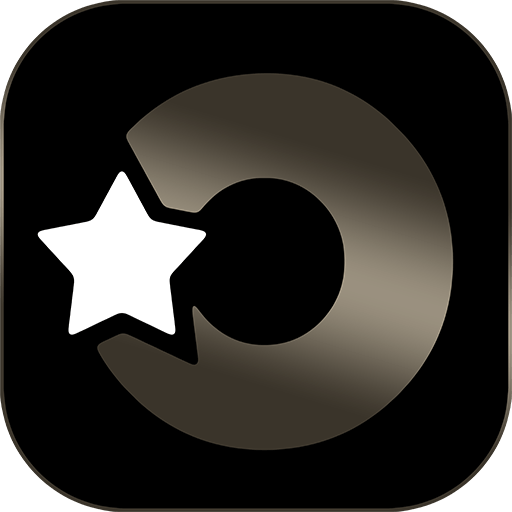 The fact that TURKISH ACOUSTIC has tests required for its panels to be carried out by highly reputable institutions in Turkey and abroad, is the main reason for carrying its product quality to high standards and meeting international standards. It is of great importance for our company that important institutions such as TÜV, INTERTEK, ITU, ACS determine our quality standards.
Since its establishment, our company has been gaining loyal customers by offering standard products and application services without compromising its product quality and vision, and offers the best quality service to its customers with the most advantageous prices, and keep their satisfaction at the highest level. Supporting this standard with TUVSÜD–ISO9001 Quality Management System, our company achieves around 95% success in the annual Customer Satisfaction Surveys. TURKISH ACOUSTIC, which aims to identify areas open to improvement in the process of evaluating customer demands and complaints, to increase productivity, to reach accurate results with analysis, and to constantly enhance processes on the basis of the customer expectations, guarantees to provide reliable and quality service on the basis of this policy. TURKISH ACOUSTIC provides continuity of customer satisfaction by starting and ending its projects in time.
With our abroad oriented assembly teams, we provide service for the domestic and abroad demands on the basis of retail and project with optimal deadlines and with our professional staff.
In addition, in the training academy, established candidate teams who want to receive training are also served with the field training supported with practical applications in construction site managed by experienced TURKISH ACOUSTIC assembly supervisors.
The assembly process, without compromising the quality of assembly equipment, is carried out with "self-tapping screw" and "pounding nails" methods. Being aware of the confident solution in panel application is directly proportional to the quality of equipment our solution partnership continues with the world brand "HILTI".
The use of certified consumables is another important factor affecting assembly quality. The elasticity of mastic filling used to connect joints in the product application is a feature that cancels out the possibilities of fissures that may occur in time due to weather conditions on exterior use as well as interior use.
TURKISH ACOUSTIC panels that have 10 years of product warranty, takes place near the top among brands in the composite sector in Turkey with this feature. TURKISH ACOUSTIC provides 10 years of warranty to the person or the company who first purchased the product from the purchase date of the invoice of the product. TURKISH ACOUSTIC products, under standard terms of use, are guaranteed against problems that may arise from production. Structural defects such as check cracks, corrosion, and ruptures are covered by the warranty. In case of any unusual deterioration related to the product during the warranty period, a written petition and a photograph of the defected part can be announced by coming to terms in charge of TURKISH ACOUSTIC. TURKISH ACOUSTIC, as a result of reviews made, if deemed suitable, is responsible for changing the defected part of the deteriorated product with the new part or refunding the value of the product to the person or the company who purchased the product.
TURKISH ACOUSTIC, with its broad professional and trained staff, provides a "5-year installation guarantee" in product installations. Our company, which exhibits its difference with its daintiness and workmanship quality in project start and end dates, is officialized by mutual sales contracts.
The back surface of all our panels is covered with kraft paper with the special TURKISH ACOUSTIC logo, and all products have an "ID number" and a "special hologram" sticker on the back, indicating that they are original. All panel format products that do not have this feature are duplicate products.
TURKISH ACOUSTIC, transiently follows the changing world and trends, constantly develops new models with a professional R&D team, and aims to offer the best solutions to its customers. The company, in constant innovation in current fashion and trends as required by the vision of the company, contributes to the future vision of the sector with the products it developed while adding value to the walls with its new solutions and inspires rival companies to improve themselves while improving itself.